11/22/2017 – Added TCL 55P607
11/19/2017 – This article has been updated to reflect current 2017 models
It's no surprise to see that 4K resolution coupled with HDR (high dynamic range) has taken the tech industry by storm. Even though these new TVs have been on the market for a couple of years now, it's not until this year where we are seeing huge improvements in the top end of the spectrum. LG notoriously received a lot of backlash for introducing a lot of input lag in their 2016 OLED TVs, which was later patched after significant criticism. To my surprise, LG has taken input lag very seriously in their 2017 models, and has become the champion of low input lag TVs across their entire 2017 model range! So, which TV should you get? Keep reading to find out.
Top Pick:
Input Lag: 21ms –

Great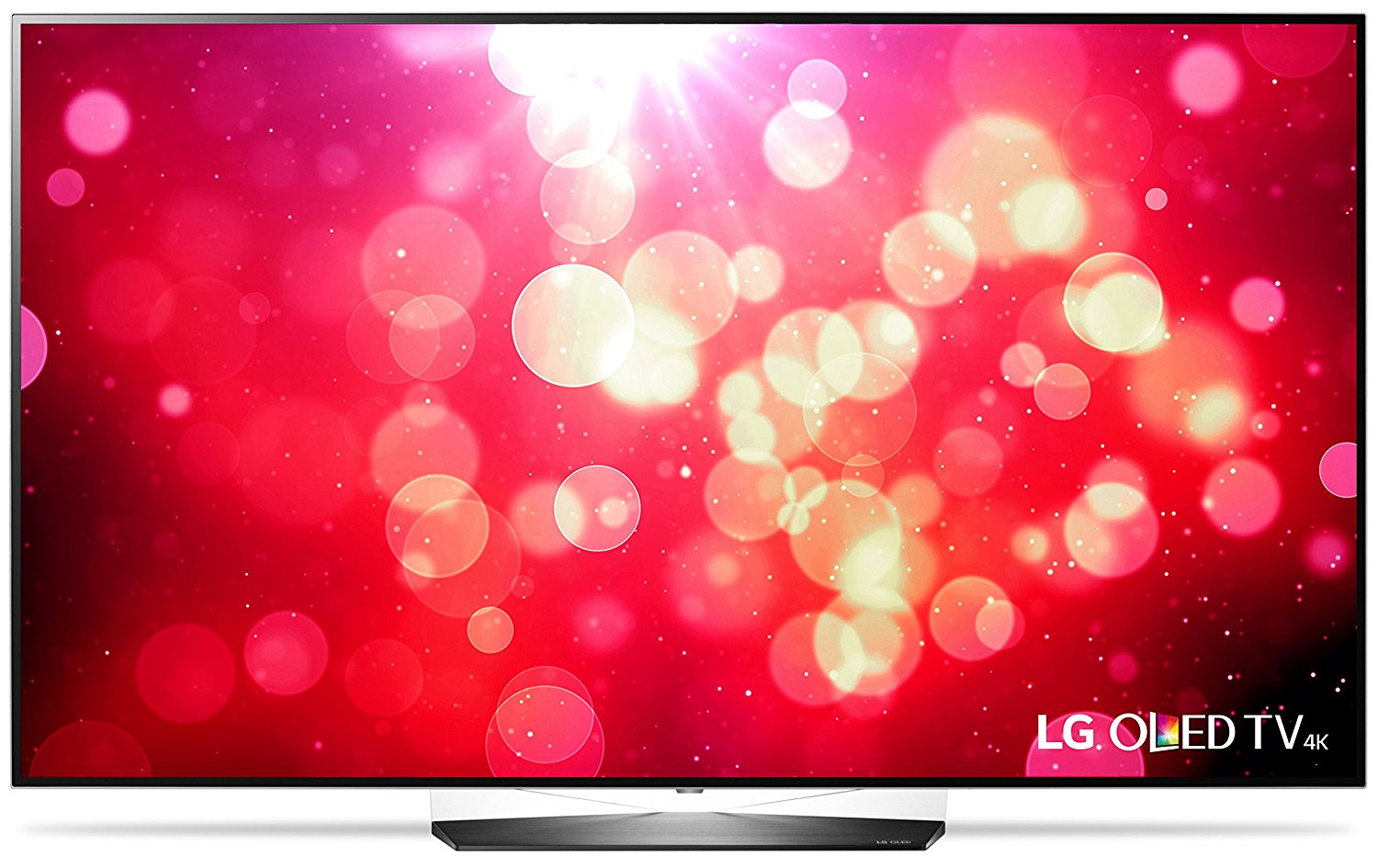 This TV not only wins our top pick award for 2017, but is a very personal choice for me as well. I purchased LG's 65-inch OLED65B7A OLED earlier this year, as I've been wanting to upgrade to an OLED for quite a while now. For those unaware, OLED is a display technology that offers significant benefits over traditional LCD displays, namely with it's perfect black level and wider color gamut. LED TVs have to illuminate the entire screen in order to display an image on the screen, even areas that are supposed to be pure black, such as the black bars in movies. This causes the black level to raise, reducing your contrast ratio and the amount of "pop" your image has. OLED TVs can independently control each pixel on its panel, gaining the ability to turn off a pixel to achieve pure black. If you have a recent Samsung smartphone or the new iPhone X, you've already seen the great benefits of OLED tech. LCD TVs typically also have worse motion performance when compared to OLED.

Even with these advancements, I didn't jump on the OLED train right away, as its input lag was still too high for my needs, When I first started testing OLED TVs in 2015, their input lag was absymal. LG's first generation OLEDs clocked around 60ms of input lag, and the B6/C6 models last year also had high input lag, however this was later reduced in a patch, down to 28ms. This year, LG has reduced input lag even further in their 7 series OLED models, all the way down to 21ms in game mode. This includes HDR mode as well, meaning you can have low input lag across both game modes! Jumping from a LCD to a OLED TV without any HDR enabled is already a significant leap, but coupling OLED with 4K HDR is truly a sight to behold. Since the release of the Xbox One X, I've been glued to my 65-inch B7A, testing a range of 4K HDR enhanced games such as Gears of War 4, Rise of the Tomb Raider, Forza Motorsport 7, and even older games that received enhancements, such as Gears of War 3 and Mirror's Edge. All of them were simply stunning, and the low input lag on the B7A really helped immerse me into the experience. I also tested this TV with a range of fighting games such as Street Fighter V and Tekken 7, both of which I compete in. There is about a 1 frame difference coming from a fast gaming monitor, but the difference in overall experience is night and day, and most gamers won't notice the difference.
For me, I was happy to compromise with slightly higher lag in exchange for an OLED display with true 10-bit HDR10 and Dolby Vision support. This TV includes 4 HDMI 2.0 ports, 5Ghz Wi-Fi, as well as full 4:4:4 chroma subsampling once you set your input to PC mode. It features a native 120hz panel, and can also accept a 1080p/120hz input from a gaming PC, allowing you to experience even lower input lag! LG's B7A models use the same panel as their higher end sets such as the C7 and W7, so the B7A is an absolute bang for buck. The B7A is offered in both 55-inch and 65-inch screen sizes, and all features, including its input lag, are identical between both models. It's no surprise that the B7A is my favorite TV this year. The 55-inch model retails for $2,299, however Amazon is doing a really big sale on both sizes for Black Friday.

_____________________
Runner-Up:
Input Lag: 15ms –

Excellent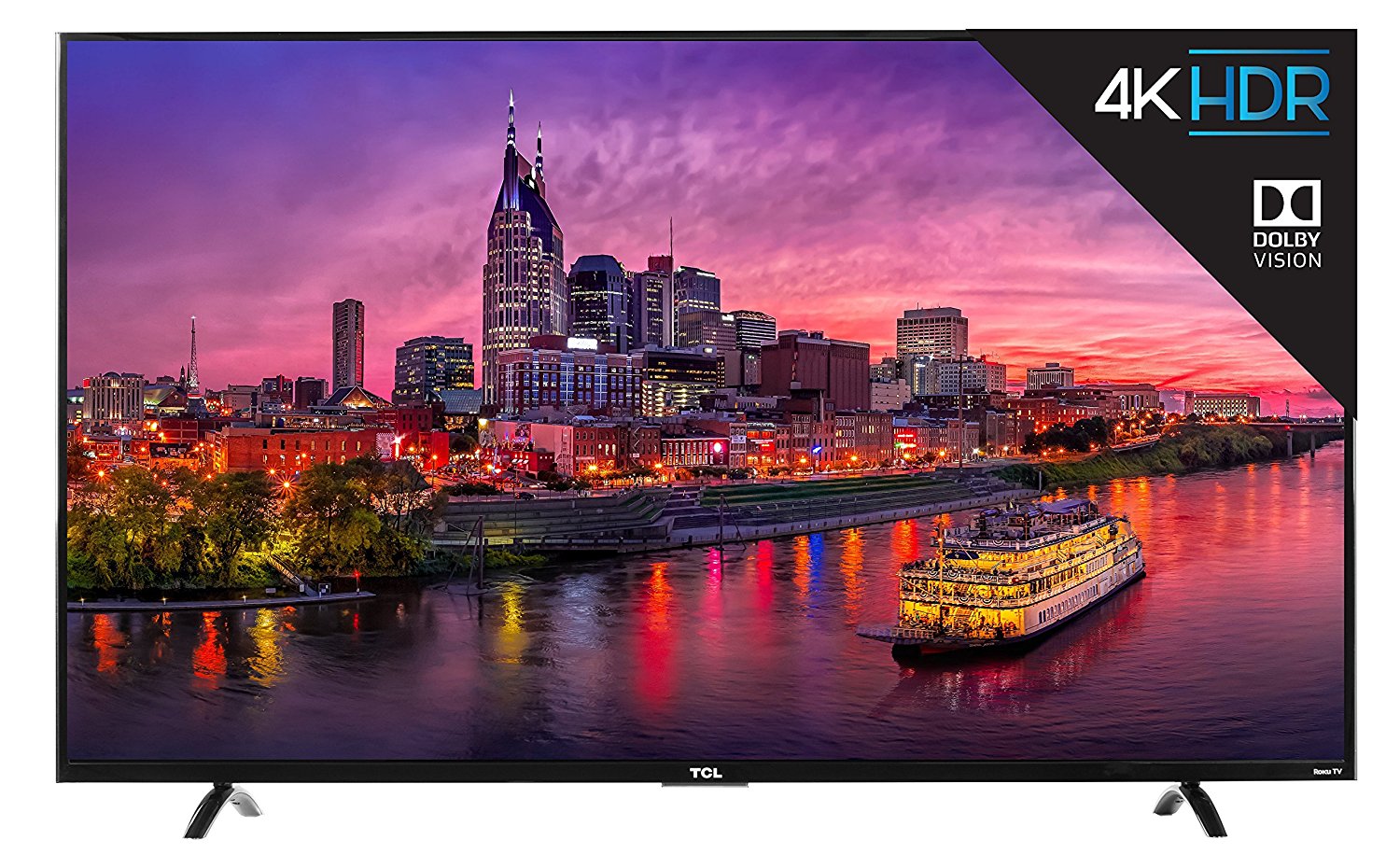 It was an honest surprise to see that TCL launched one of the best gaming TVs of 2017. While not a brand that many are aware of, this gem of a TV quickly earned a cult following throughout the web for its phenomenal gaming performance and overall value. The 55P607 features a lot of bang for buck: it includes both HDR and Dolby Vision support, a native 10-bit panel with wide color gamut, and full-array local dimming with 72 zones of coverage. That's an impressive list for a TV that doesn't break the bank. For those unaware, full-array local dimming is the most preferred method to help deepen black levels on LCD TVs, and is typically a premium feature found in much more expensive TVs. It's Game Mode is also quite versatile; it can be enabled across all of the P607's picture modes, allowing for extremely low input lag, even across HDR modes. Testing the 55P607 yielded an impressive 14ms of input lag, making it one of the fastest TVs I've tested this year. Putting the TV through its paces with fighting games like Ultra Street Fighter IV and Tekken 7 felt very smooth and responsive, and it was difficult to detect the difference from a fast gaming monitor. The UX of the 55P607 is a personal highlight of mine; the menus look refreshing coming from other brands and are extremely responsive to navigate. It features a native 60hz panel, 3 HDMI 2.0 ports. 5Ghz Wi-Fi, as well as Roku TV to satisfy your media consumption. While its picture quality won't match top of the line TVs such as LG's OLED models, it's presents a great picture that is difficult to beat at its price point. The main downside is that it's only available in 55-inches. Click here to see the latest price from Amazon.

_____________________
Fastest TV:
Input Lag: 12ms – 

Excellent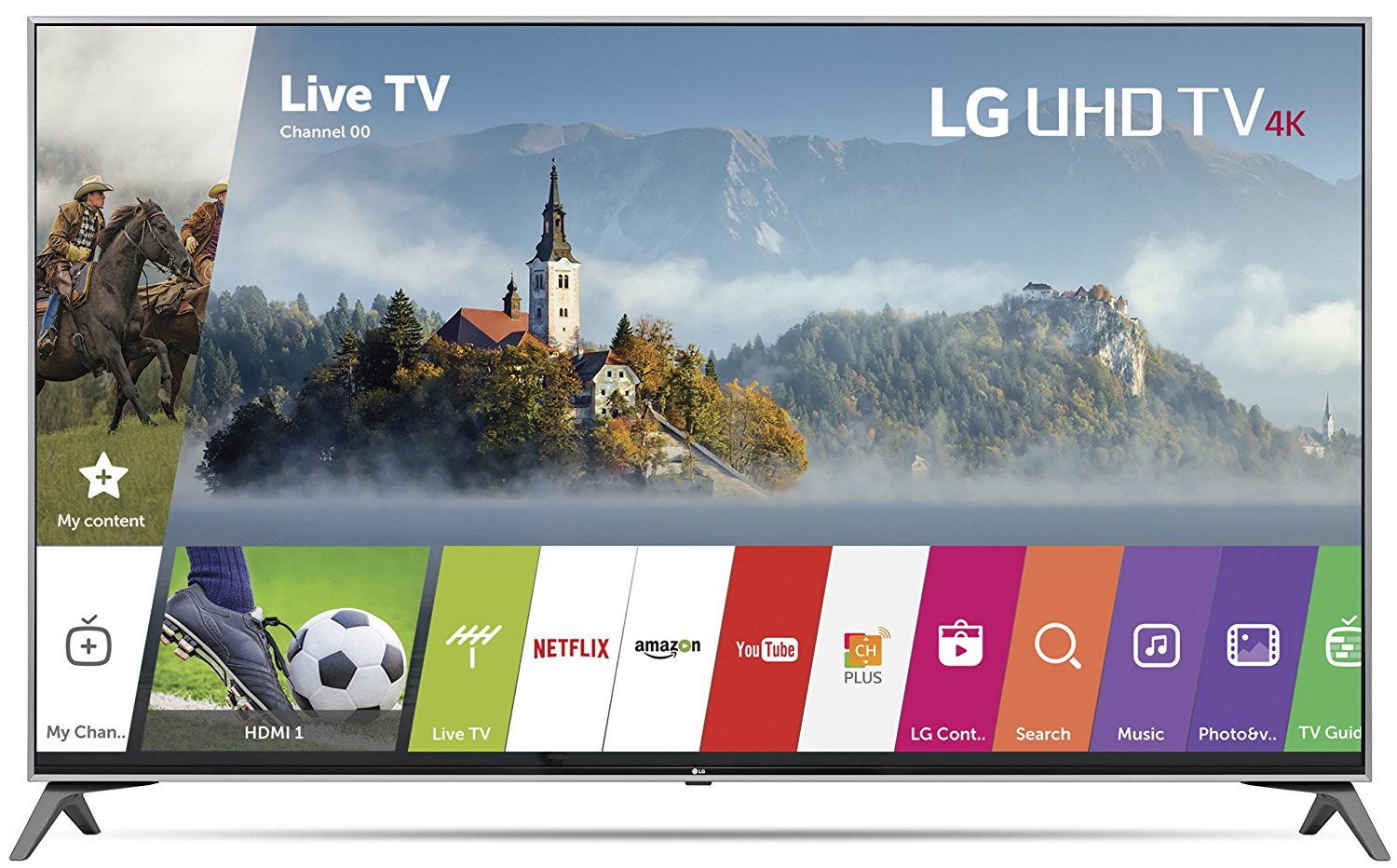 LG's 2017 OLEDs aren't the only knockout TVs this year. The UJ7700 series is the first LG TV I tested earlier this year, and I was extremely surprised by the result, as no other TV came close to its performance. While the majority of TV manufacturers are doing everything they can to push the most nits and wide color gamut for HDR content, the UJ7700 comes in a modest package and affordable price point. The UJ7700 supports the latest HDR formats, including HDR10, Dolby Vision, and HLG, just like LG's other sets. It comes with 4 HDMI 2.0 ports, and features a 60hz panel, instead of the 120hz panels found in higher end TVs. Where this TV shines is its gaming performance, as it offers an ultra-low 12ms input lag when set to game mode! This was previously unheard of in all of my previous tests, as no TVs were able to match the speedy performance of a 60hz gaming monitor. If input lag is the #1 thing you look for in a TV, then you can't go wrong with the UJ7700. LG's UJ7700 comes darn close, and still manages to output this low input lag while in HDR mode. I tested both the 55-inch 55UJ7700  and 65-inch 65UJ7700 models, and found them to have the same input lag. This TV is also offered in other sizes. and it's priced very attractively. The 55-inch model comes with a MSRP of $899, however Amazon is currently selling this TV well under that price.

_____________________
Best Value:
Input Lag: 20ms – 

Excellent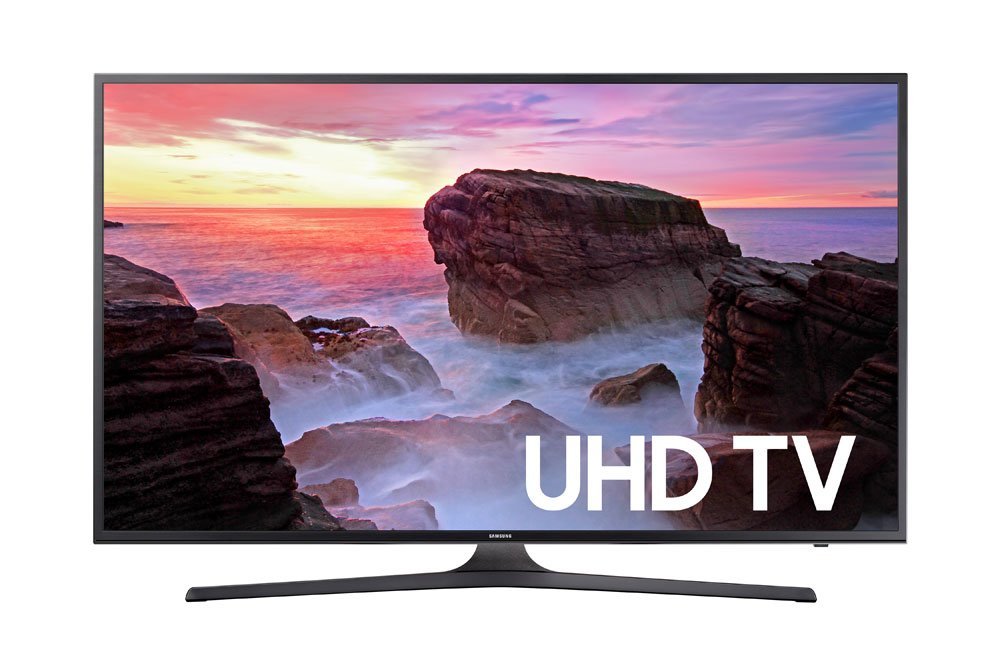 Samsung has been a leader with input lag over the past year, starting with their 2016 models. This trend continues into 2017, as all of Samsung's 2017 TVs offer very low input lag, as featured in our input lag database. One of our standout picks for the best value is their MU6300 series. Similar to the UJ7700 series above, the MU6300 is a competing model with a 60hz refresh rate, as well as HDR10 support. It sports a traditional LED backlight and comes with 3 HDMI ports, which should be sufficient in hooking up all of your external sources. While the input lag doesn't reach quite as low as the UJ7700, the MU6300 offers better picture quality overall, with much better dark room performance, including contrast ratio and lower black levels. I tested the 55-inch UN55MU6300 to clock in at 20ms of input lag, even across HDR picture modes. It's a very strong performer, and comfortably holds its own against every other gaming TV this year. It also comes in a variety of sizes to meet any budget, making it a great value for most gamers. The 55-inch model comes with a MSRP of $899, however it can be found much cheaper on Amazon right now.

_____________________
That wraps up our best gaming TVs for 2017! Weren't a fan of these TVs? That's fine! Head on over to our input lag database and compare these to over 500 other displays tested for input lag!