<strong>Affiliate Disclosure</strong>
This post may contain affiliate links. Clicking these links will redirect you to Amazon.com, and we will receive a small commission on purchases made through this link.
So, Razer finally did it! With deep market penetration in the PC gaming peripherals market, they've unveiled their first gaming monitor: the Razer Raptor. Razer is mostly known for their DeathAdder esports mice, and BlackWidow mechanical keyboards. They also have gaming keypads, headsets, console controllers and even a few arcade fightsticks.
I'm surprised it actually took them this long to get into the monitor space. I've visited their booth at CES for a few years now, mainly to rack up some win streaks in the fighting games they always have there. So it was exciting to take a closer look at their first gaming monitor.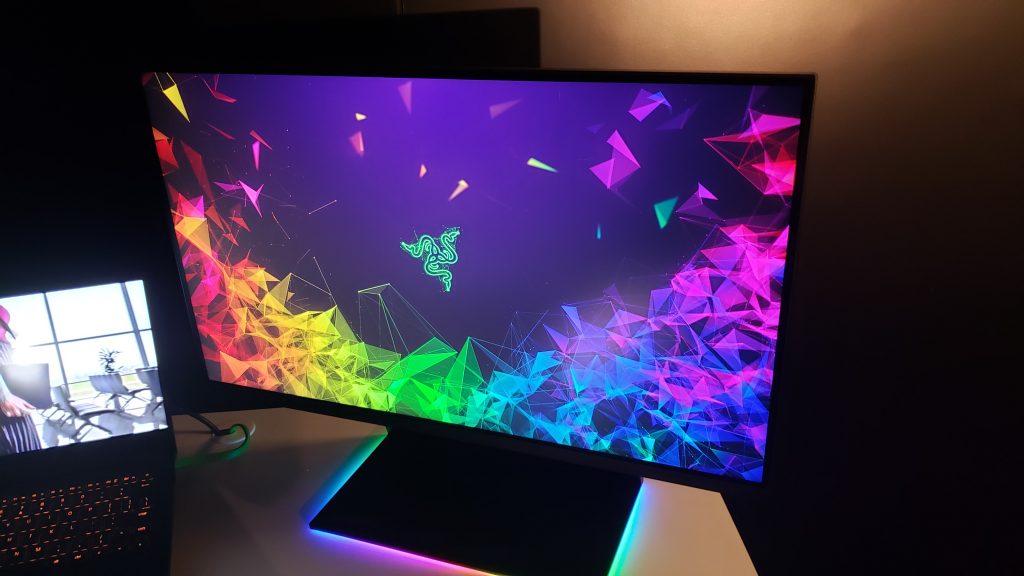 The Raptor is a gorgeous monitor at first glance. Razer focuses on RGB synergy across their entire product line, and their monitor doesn't skimp on this trait. As you can see in the picture above, the RGB lighting is fully customizable and emanates from the base.
In terms of raw specs, its competitive with most gaming monitors. Its fitted with a 27-inch WQHD IPS HDR Non-Glare display, with a peak brightness of 400 nits, as well as a 10-bit dimming processor. The Raptor reproduces 95% of the DCI-P3 color space, and also features a 1ms MBR response time. Its native contrast ratio is listed at 1000:1




The refresh rate tops out at 144hz, and supports FreeSync VRR (variable refresh rate). Now that NVIDIA has launched a driver to support FreeSync with NVIDIA graphics cards, I'm assuming it will play nice with the Raptor once it releases.
There was no word on how much input lag it will have, though I'm certain it will be extremely low, as I've yet to come across a 1440p VRR gaming monitor that had noticeable input lag.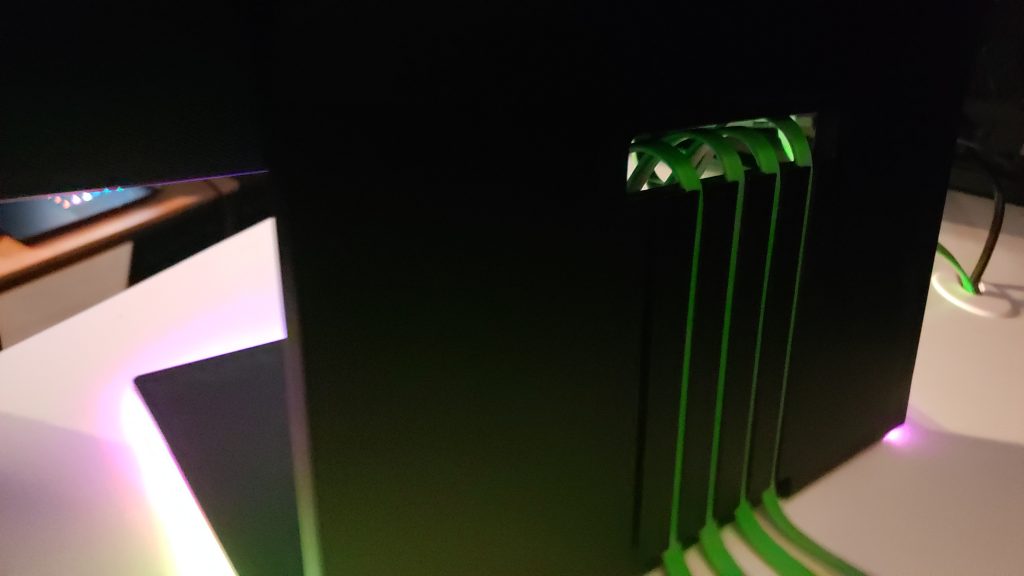 Aesthetically speaking, there's a lot to write about. Razer took a lot of pride in the design of the Raptor, and its quite different from other monitors in this regard. The back of the monitor has this felt fabric-type material instead of basic plastic, and the base is a sturdy piece of aluminum with a large footprint.
I joked to Razer about including a wireless Qi charging station on the base, as it would make a lot of sense. They mentioned that many other journalists raised the same question, however a Qi-charging pad will not be present on the base of this monitor. Full height and tilt functionality is present on the base, so it shouldn't be difficult to obtain an optimal viewing angle.
The other significant feature of the Raptor is the CNC cable management system. Razer will include flat USB cables that route efficiently through the base of the monitor, and will include USB-C connectivity as well as 2x USB 3.0 Type A passthroughs. The USB-C connection supports power delivery, so you will be able to charge your USB-C devices through the Raptor.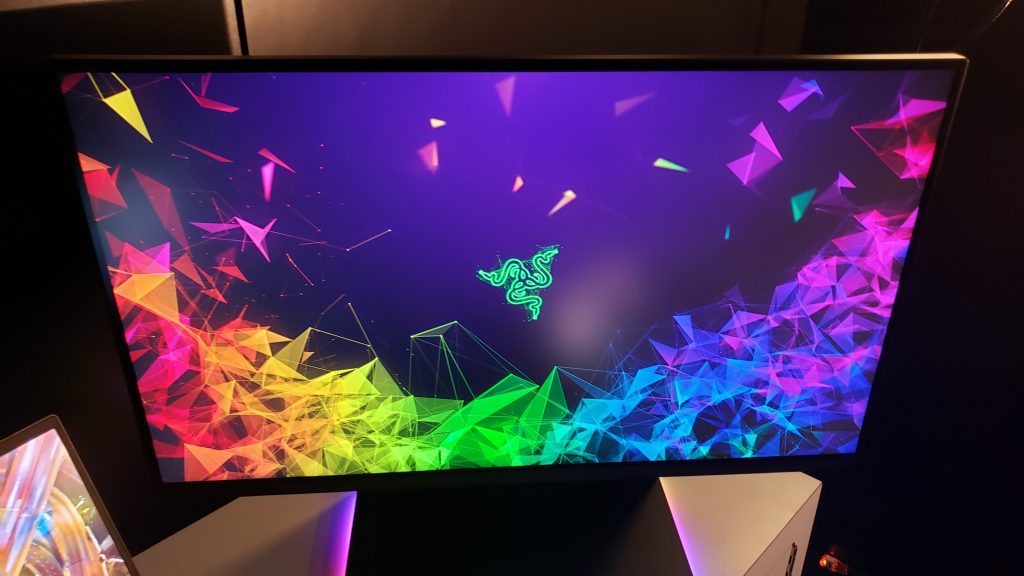 In terms of video connectivity, the Raptor features DisplayPort 1.4 and HDMI 2.0a, which should be enough for most users. There isn't a need for a HDMI 2.1 port as the Raptor is limited to 2560 x 1440 resolution. The edge-to-edge display minimizes border distractions, allowing you to focus on the content.
At first glance, it seems as if Razer made no immediate compromises with the Raptor, though there's no information on whether or not it can be overclocked as of right now. It will retail for $699.99 and go on sale later this year.