<strong>Affiliate Disclosure</strong>
This post may contain affiliate links. Clicking these links will redirect you to Amazon.com, and we will receive a small commission on purchases made through this link.
So, this was quite a surprise. For those accustomed to the monitor market, you're no stranger to Dell, as they provide some of the finest monitors on the market. Their gaming brand, Alienware, tends to focus on high-end gaming monitors that sport fast refresh rates well beyond 60hz, and is geared towards gaming enthusiasts.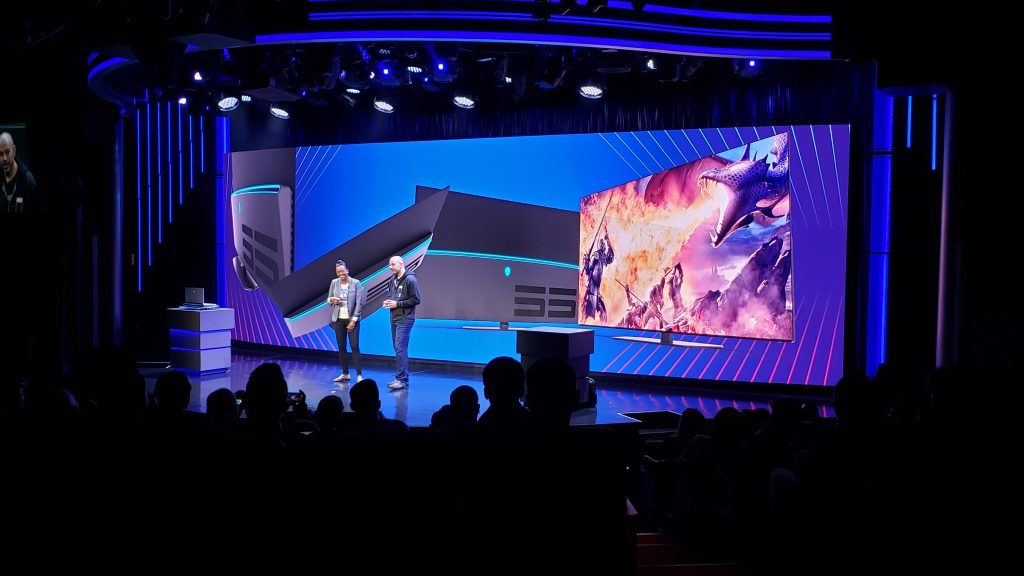 At the end of their Dell Experience press conference at CES 2019, they unveiled a large sized monitor that yielded quite an applause. This 55-inch 4K monitor aims to tap into the market that NVIDIA has been pursuing since last year, with it's Big Format Gaming Display (BFGD).
The main draw here is that it sports an OLED display with a native 120hz panel, which immediately warrants a comparison with LG's own famous OLED TVs. After all, while it's cool that Alienware is bringing a large OLED display into the market, what's going to separate it from LG's existing OLED TVs, which also sport 120hz panels?
This question intrigued me, so I went to Dell's Experience venue immediately after the conference to take a closer look.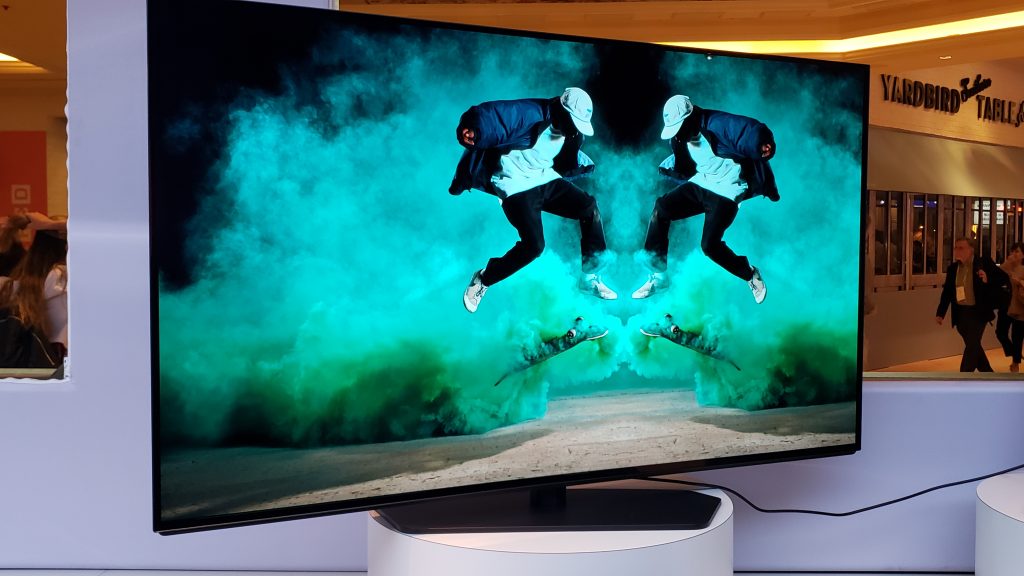 As expected, the OLED display looks fantastic, bezels aren't too distracting, and it's a handsome display overall. But the real draw to this monitor lies in the fact that Alienware is serious about not competing with OLED TVs.
The first result of this stance is that it comes equipped with DisplayPort, as well as HDMI. For those that have been in the TV world for a while, you'll notice that no modern TVs feature DisplayPort connectivity, while the Alienware OLED will sport this connection.

Secondly, being positioned as a monitor allows this display to feature a monitor-level scaler. The reason TVs tend to have higher input lag than monitors is because of the heavy image processing that TVs are equipped with. Game mode does reduce this processing significantly, but there are still very few TVs on the market that can match the speed of a monitor, even under game mode.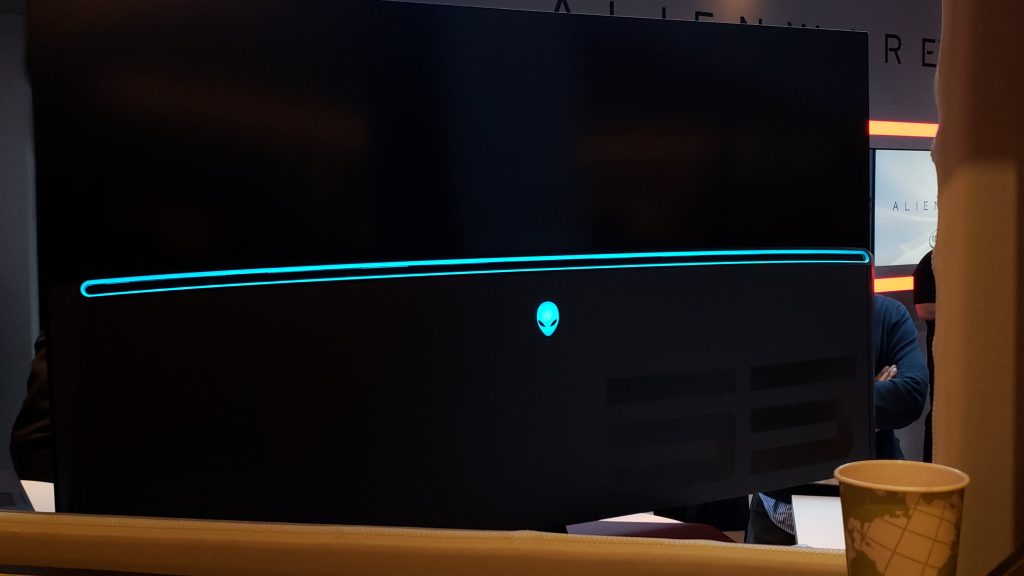 The Alienware rep confirmed to me that their goal with this OLED display is to minimize processing as much as possible, which should translate to very low input lag times. While I had no way to confirm this on the floor, it is promising.
LG's flagship OLED TVs tend to sport around 21ms input lag at 60hz, so if this display can achieve around 10ms of input lag at 60hz, color me impressed. I would love to bash in some heads in Tekken 7 with the same timing as a fast gaming monitor.
Additionally, this OLED monitor will support variable refresh rate (VRR) tech. A modern flagship display isn't complete without this support, though the rep couldn't confirm what flavor it will support. I'm assuming this means a guarantee on FreeSync, with a possibility of G-Sync.
In terms of general tech specs, as mentioned earlier, it is an OLED 4K display that pushes a full 3840 x 2160 pixel resolution, with a native 120hz refresh rate. It will also provide 98% coverage of the DCI-P3 color space.
I can't wait to see more details on this behemoth of a monitor. It is scheduled to release in 2019.