<strong>Affiliate Disclosure</strong>
This post may contain affiliate links. Clicking these links will redirect you to Amazon.com, and we will receive a small commission on purchases made through this link.
ASUS had a new monitor to show for every consumer at CES 2017, with their final unveiling being the PA32U. Part of ASUS' long running ProArt line, the PA32U is aimed towards professional creatives looking for precision in their display. While the majority of their ProArt line focuses on IPS panels, the PA32U is outfitted with a quantum dot panel, which seems to be the rage for LED displays this year.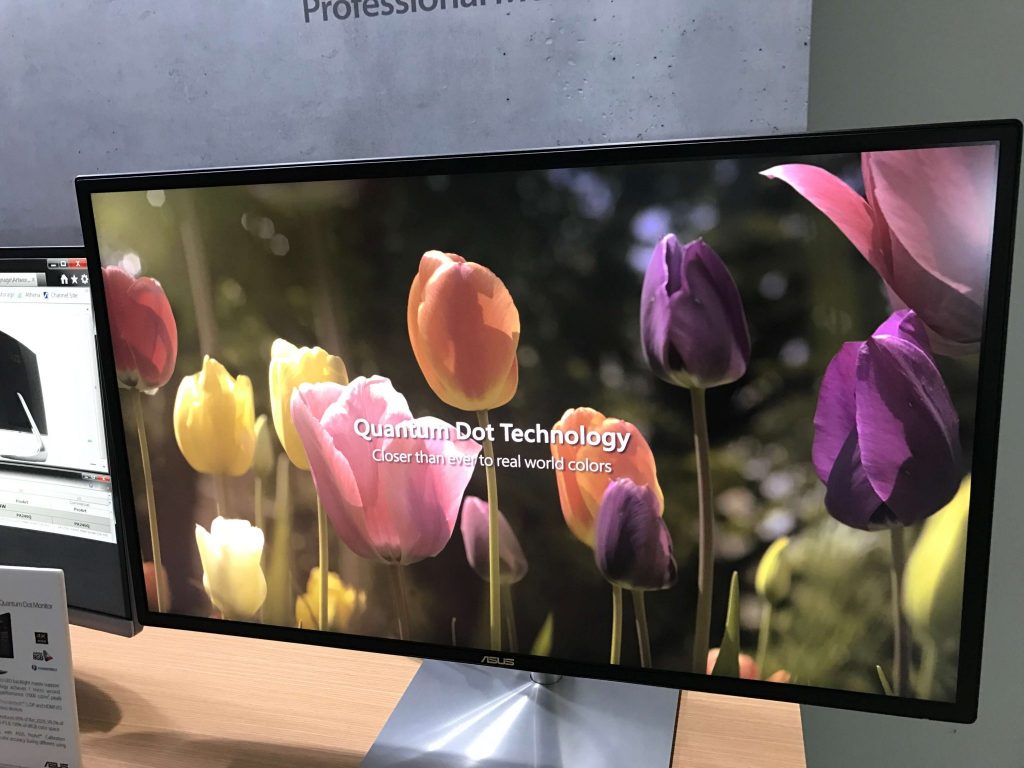 The PA32U features a 4K UHD resolution at 32-inches of screen real estate, which is quite a treat to view up close. The monitor is direct-LED backlight, which allows for 384 zones of local dimming and full HDR support, reaching a peak brightness level of 1000 cd/m² to make the most of bright scenes. The PA32U comes with a modest 60hz refresh rate, which is quite common with 4K displays on the market. Being a monitor aimed at creative professionals, the PA32U reproduces 85% of Rec.2020, 99.5% of Adobe RGB, 95% of DCI-P3 & 100% of sRGB color space. The Rec.2020 support separates it from the rest of the pack currently.
Aesthetically, this monitor is quite beautiful. The ASUS spokesperson jokingly mentioned how it's immense stand could probably be used to knock somebody out, and I can't disagree. The entire monitor has received an overhaul from previous plastic designs, housing a full metal enclosure that is guaranteed to remain stable on your desk. The square stand at the bottom of the monitor commands quite a bit of space as a result. The only part of this monitor that didn't exude metal flair were the buttons, which appeared metallic visually but were actually plastic.
A variety of connections can be found on this monitor including ThunderBolt 3, DisplayPort, and HDMI. These cables can be tucked into an enclosure on the back of the monitor, which really brings out the most of the PA32U aesthetically. It also comes pre-calibrated out of the box to ensure some level of color accuracy, though I'd highly recommend calibrating this monitor on your own, as calibrations can vary from set to set.
The real question here is how it fares in terms of gaming. We've tested a few ProArt monitors in our input lag database before, and while input lag was lower than most TVs on the market, they were still much higher than professional gaming monitors. There is a market for those that seek supreme color accuracy, but also intend to use this monitor for gaming as well. Personally, I'd love to see the PA32U present low input lag, but we won't know for sure till it's released. The PA32U is scheduled to release in Q3 2017 with an estimated price range around $1799-1999. Check the image gallery below to see how it looks: