<strong>Affiliate Disclosure</strong>
This post may contain affiliate links. Clicking these links will redirect you to Amazon.com, and we will receive a small commission on purchases made through this link.
With so many advancements in monitors happening in recent years, it's quite easy to overlook traditional monitors without the bells and whistles. Lenovo recently sent me their latest offering, the L27Q-20 (also goes by 65D4GCC1US) for a full review. This monitor sports a 2560 x 1440 QHD resolution, and features an IPS panel designed for color accuracy. It also clocks in with a MSRP under $300, so how good is it? Keep reading to find out.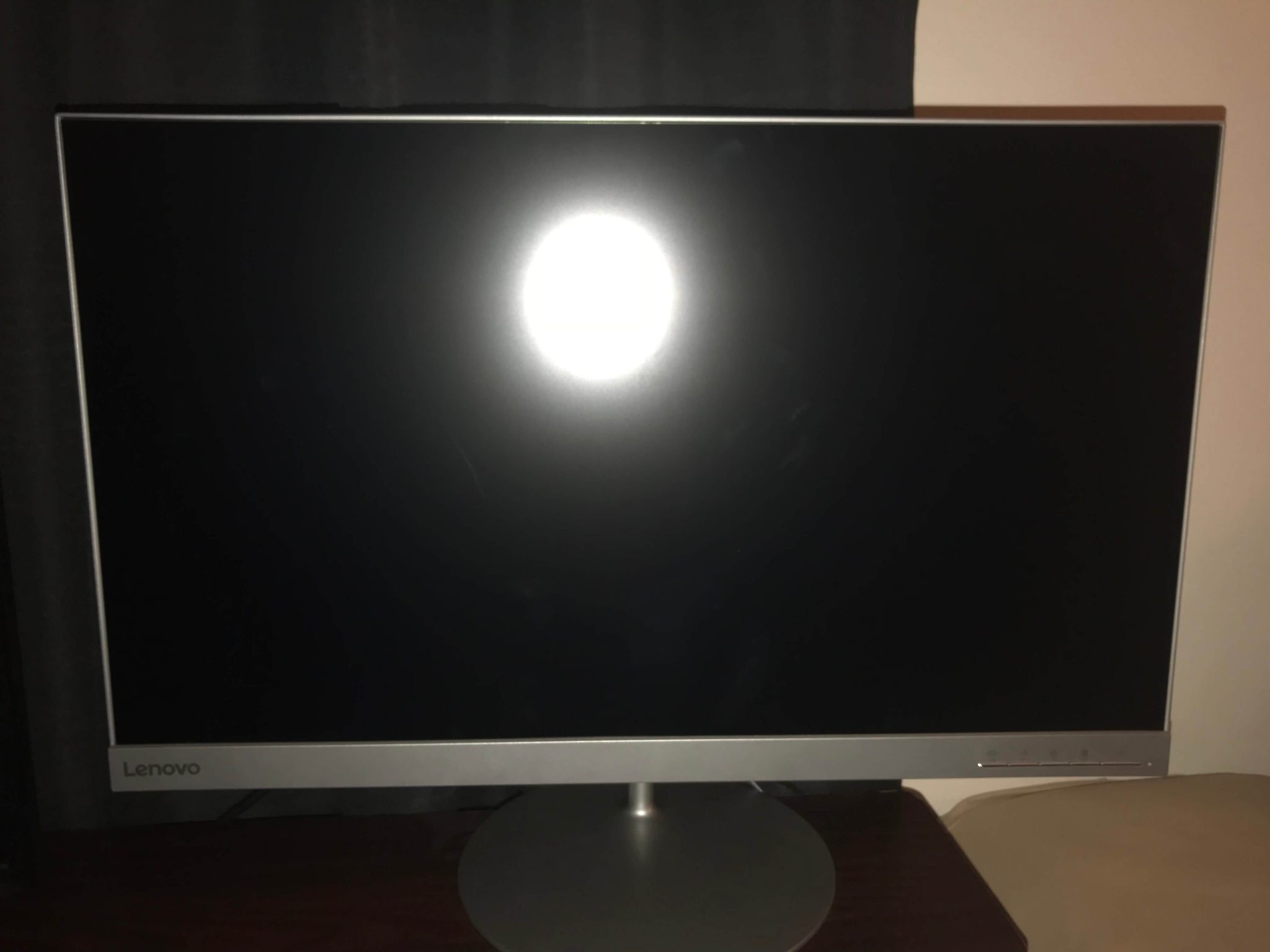 The Lenovo L27Q is encased in heavy duty plastic, made to resemble aluminum. It features a near bezel-less display, which looks quite elegant in person. Due to it's aluminum brushed look, it separates itself from the majority of displays on the market that are normally encased in black or gray plastics. It feels premium to the touch, and I don't have major complaints regarding the materials used.
The base is a two-piece design; the bottom disc attaches to a stand that attaches to the monitor itself. The stand doesn't allow for any swivel and does not have a height adjustment, however the monitor can be tilted up and down depending on your viewing height. At first glance the stand appears to be quite sturdy and solid, however I did have some issues when utilizing the tilt function of the stand. When tilting the monitor upwards, it's quite easy to have the stand separate itself from the monitor. You have to exercise care when tilting the monitor upwards. This issue isn't a common thing, and I haven't encountered it in any other monitor I've ever tested. Hopefully this is an isolated scenario and doesn't affect other L27Q models. I wish Lenovo incorporated more functionality in the stand while making a compromise with sleek looks.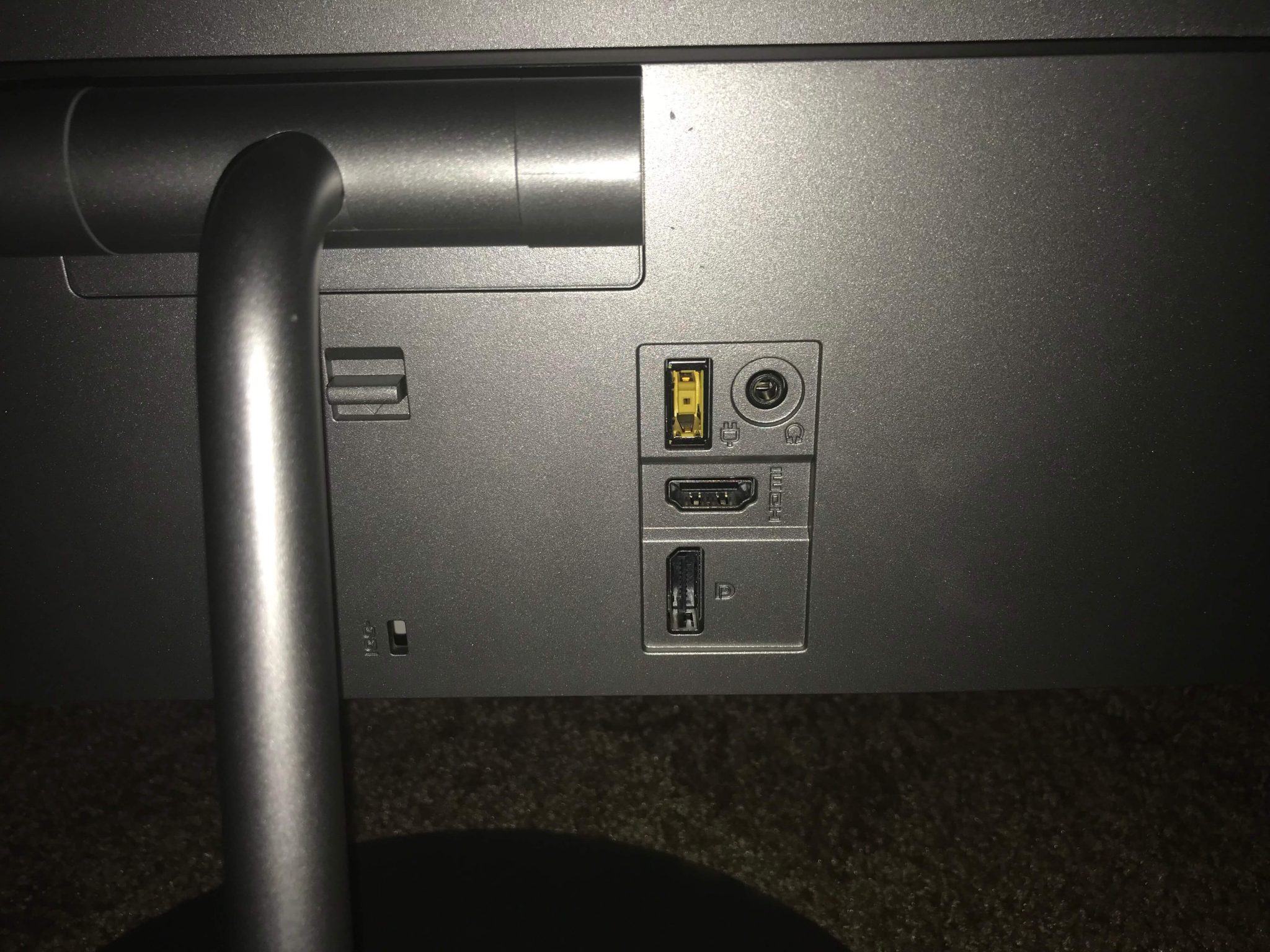 The L27Q keeps it simple when it comes to inputs. There is a small area that features a single HDMI 1.4, DisplayPort 1.2, headphone jack, and proprietary power connection. As the monitor maxes out with a QHD resolution at 60hz, there's no real need to incorporate a HDMI 2.0 port on this monitor; it should work just fine with all of your existing equipment. The headphone jack purely functions as an audio-out, as there are no built-in speakers in this monitor. It also outputs at a set volume and cannot be adjusted in any way, so you definitely want to pair it with an amp solution. It was able to power my V-Moda Crossfade Wireless headphones at a moderate volume, though I wouldn't recommend using the jack for any headphone that can't be powered by a game controller or smartphone.
Buttons are located on the front of the L27Q, and are arranged in a comfortable fashion. Many monitors nowadays rely on buttons placed behind the monitor, poorly-implemented capacitive buttons, among other arrangements. The L27Q keeps controls simple, and the buttons are very responsive to the touch. Coupled with the buttons, the OSD performs equally well. Traversing the menu system is responsive, though not as instant as ASUS' offerings, but greater than some brands like BenQ.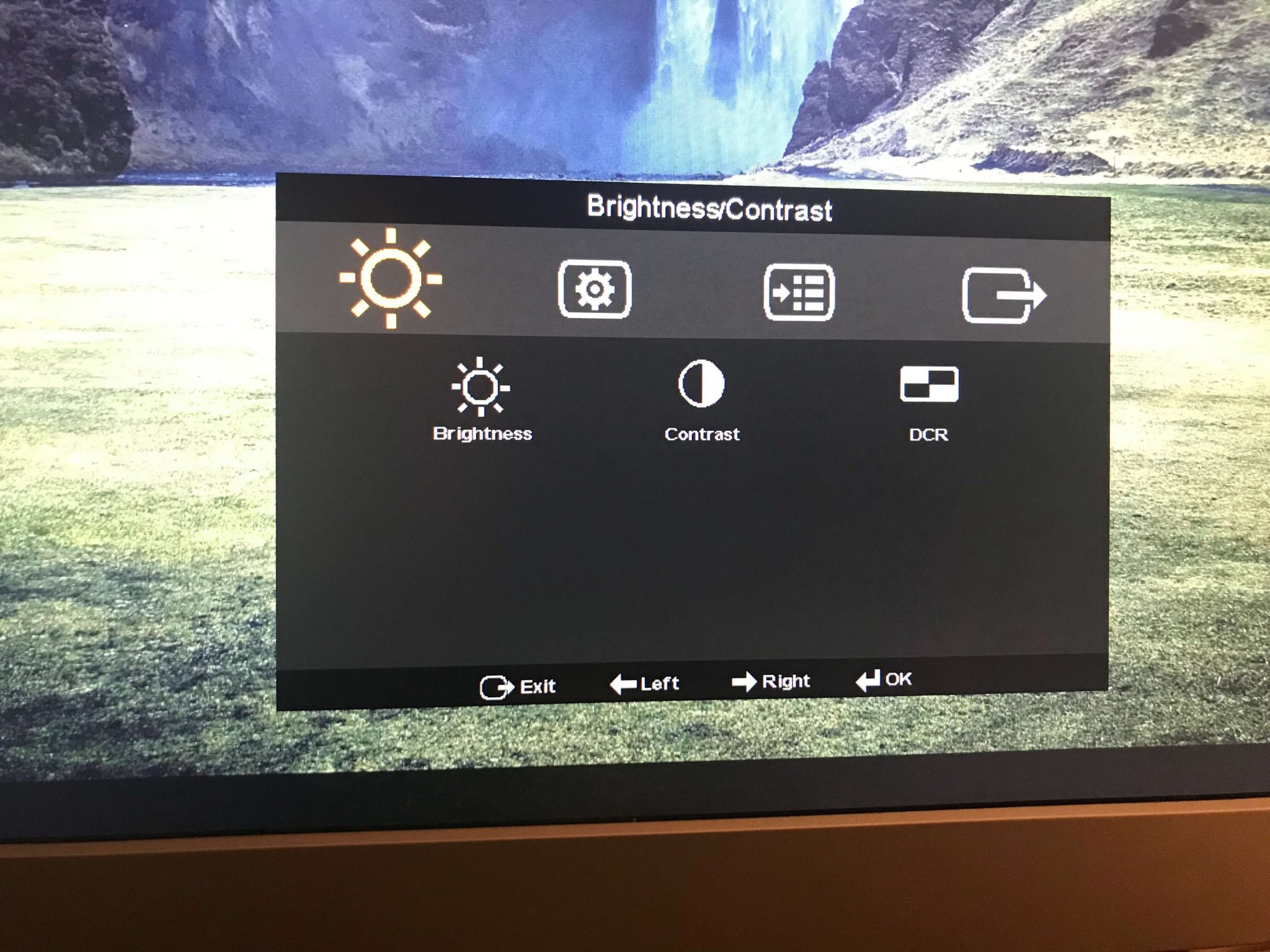 The OSD has some limitations when it comes to configuration. You have your standard fare such as Brightness, Contrast, and Dynamic Contrast Ratio, however there are some noticeable omissions, such as Sharpness and Gamma. The good news is that the monitor provides a great picture overall, so artificial tweaking isn't mandatory, but those adjustment options are commonplace in most monitors. Click the toggle below to see all options available for tweaking.
<strong>Configurable Options (Toggle)</strong>
Brightness/Contrast:
Brightness, Contrast, DCR
Image Properties:
Color, Input Signal, Scaling, Over Drive, Novo Vision
Options:
Information, Language, Position, Reset, Accessibility, DP Select

Panel Uniformity:
I put the L27Q through it's paces after calibration to see how well it fared in uniformity tests after calibration. The display was calibrated to approximate 6500K color temperature and a luminance level of 120 cd/m². From there, I measured 9 areas of the screen and calculated the amount of deviance from the center of the screen, both in luminance and color temperature. The largest deviance in light output was measured towards the bottom of the screen, with a maximum deviation of around 8% from the center. In terms of color balance, there was a significant deviation towards the bottom left of the screen, where color temperature inscreased by over 300 K. Bear in mind that uniformity can drastically differ between units, so this may be exclusive to the review sample that Lenovo sent me. Check out the tests below to see the deviations in detail:
Picture Calibration:
Lenovo's L27Q is primarily designed towards color accuracy, as the monitor is outfitted with an IPS panel capable of reproducing 99% of the sRGB color gamut. For those unaware, IPS technology is frequently used in displays to provide greater color accuracy than cheaper TN panels, typically at the expense of response times. While the black levels aren't as good as a VA panel, they're still deep enough to be enjoyable for most people. Out of the box, the L27Q comes with a set of preset modes including Text, Video, Low Blue Light,  and Web Pic. Prior to any measurements, my eye gravitated towards the Text mode being the most accurate out of the box.
Default gamma under Text mode tracked quite well around 2.2, however the color temperature was a lower than our 6500 K calibrated target, defaulting around 6000 K. The L27q does include basic RGB adjustments that allow you to tailor the colors individually, a common feature available in most monitors. Using these controls, along with some modifications to contrast, I was able to meet the 6500 K target, along with a dim room brightness of 120 cd/m². An interesting thing to note is that the L27Q's backlight is quite bright, even when turned all the way down to 0. I still had to tweak contrast a bit to achieve luminance lower than 140 cd/m². Fortunately, I was able to meet this target as well. The changes to RGB value, along with the Contrast control allowed the L27Q to achieve an average deltaE of 1.7, well below the recommended target of 3. Color accuracy was good overall, however there was a push in reds that tipped max deltaE measurements as high as 5. This could not be corrected with just the OSD controls, and an ICC profile had to be created to correct this issue. The results after OSD calibration and an ICC profile can be seen below: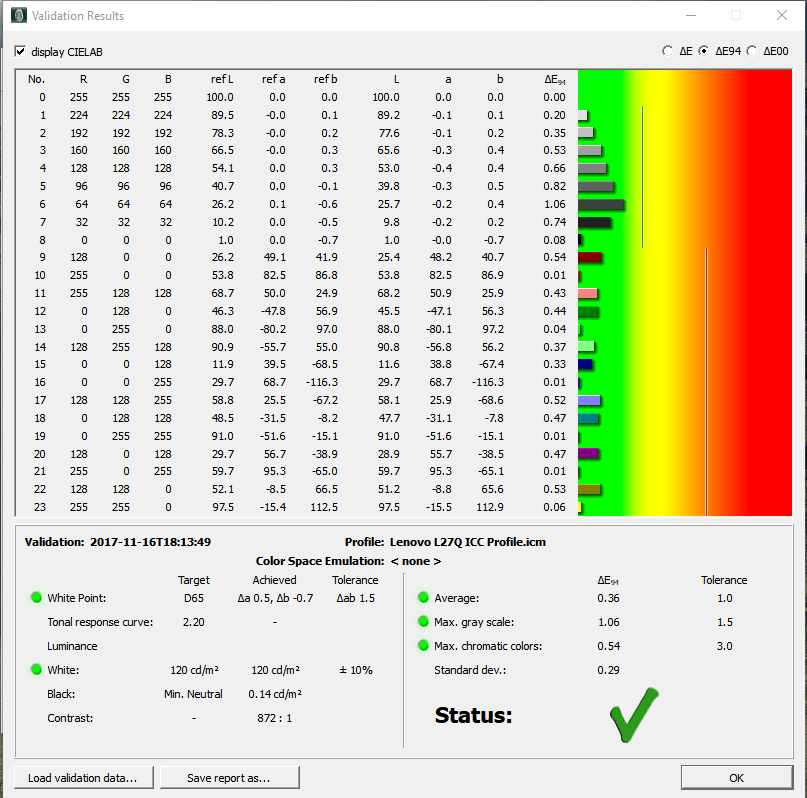 After calibration, the L27Q managed a contrast ratio of 872:1, which is lower than the advertised 1000:1 contrast ratio from Lenovo, but similar to other entry level IPS monitors. While it's advised not to add any sharpening to prevent artifacts, minor sharpening can help when viewing non-native resolution content in some cases. As the native resolution of the L27Q is 1440p, this would have been a good addition for 1080p content being upscaled by the monitor, when used for multimedia purposes. Although, I can understand the omission, as this monitor is geared towards PC users, and sharpening can be done via other means.
Contrast: 43
DCR: OFF
Color: Custom (Red: 94, Green: 93, Blue: 99)
Over Drive: Normal
Novo Vision: Text Mode
Measured Black Level (120 cd/m²): 0.14cd/m²
Measured Contrast Ratio : 872:1
Measured White Point: 6540 K
Download Lenovo L27Q ICC Profile
Note: ICC Profile was calibrated using an i1 Display Pro, along with BasICColor software. Initial measurements were conducted using Calman 5. The GPU used on this monitor was the NVIDIA GTX 980 Ti, using stock settings. These settings require an additional ICC profile for accuracy. Use these settings at your own discretion, as they may look different on your display.

Brightness: 20
Picture Review:
So, how does it look after calibration? Quite good overall! Even without the ICC profile, skin tones looked natural, shadow detail was visible, and bright areas still maintained detail and clarity. The monitor's built-in scaler upscaled 1080p content to full screen, and I couldn't detect much softening within the upscale. One important note however is to make sure that your source is set to output RGB (0~255) full range values, as it seems to be the monitor's preference even through HDMI. The L27Q does not offer any internal remapping controls like some other monitors do, so if you feed a 16~235 signal, you will receive a washed out picture and an inflated black level. I tested some games using my PlayStation 4 set to RGB mode, and this allowed the black level to maintain 0.14 cd/m². While the black level cannot match leading technologies such as the latest OLED HDTVs and high end LED TVs, it's difficult to notice with full screen content. It will be most apparent in a dark room while watching a movie with black bars. It's in line with most IPS and TN monitors in this price range, however.
Gaming Performance – Measured Input Lag:
We've seen a trend with certain budget IPS panels providing very low input lag, comparable to the fastest TN monitors. One of the fastest IPS monitors we tested, the ASUS MX279H, was championed in our input lag database for having extremely low input lag. Naturally, I was curious to see if Lenovo could reproduce this low lag with the L27Q. Sure enough, they did! With our lag testing device, I measured the top, middle, and bottom areas of the screen for input lag with a 1080p/60hz signal:
Top: 1.8ms
Middle: 9.2ms
Bottom: 16.6ms
Check out those numbers, with a 1080p source no less! This monitor is one of the fastest monitors I've ever tested, netting an average input lag of 9ms. To verify this, I booted up my trusty copy of Ultra Street Fighter IV on the PlayStation 4, and practiced various 1-frame link combos that I'm familiar with. I wasn't able to detect a difference between this monitor and other low input lag monitors we've tested before, which is a good sign. I also put the monitor through its paces with Street Fighter V and Tekken 7, coming away with the same feeling. However, these two games have significantly higher input lag within their engine, along with a buffer for inputs, making it difficult for testing 1-frame discrepancies. Bottom line, you should have no issues using this monitor for any strenuous gaming tasks regarding latency.

Response Time / Motion Blur:
One drawback that most IPS monitors have is their response time, which typically governs the amount of blur you see during fast motion. TN panels have an edge in this regard, however it's mainly due to how much manufacturers can over drive the panel. The over drive on IPS panels is typically a lot less exaggerated. The L27Q has fairly decent performance during fast motion on it's default over drive setting of Normal. I tested with over drive turned off, as well as the Extreme setting, however I found the Normal setting to have the best balance during fast motion. Turning it off causes slightly more blur than Normal, whereas setting it to Extreme exhibits a blue hue trailing the UFO, a common occurrence when over drive is pushed in many monitors. Check the images below to compare the differences: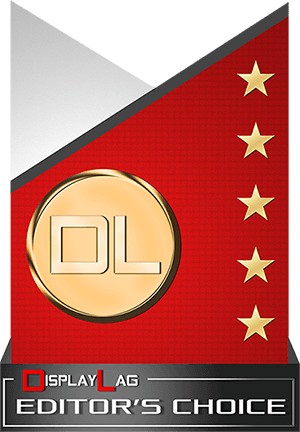 Score
Build Quality -

8/10

Picture Quality -

9/10

Menu Options / OSD -

8.5/10

Input Lag -

10/10

Response Time / Motion Blur -

9/10

Price -

9.5/10
Summary
Lenovo's L27Q presents a great value with a MSRP of $299, providing a extremely low lag 1440p IPS panel with fairly good grayscale performance. The monitor looks excellent on a desk, but has some build quality issues. It's a solid buy for the asking price, and can be found cheaper via Amazon.